[ad_1]

https://ift.tt/RvDqElm
The original, patented hologram communications platform—and four-time CES Innovation Awards honoree—is now the only company providing enterprise-level security for customers' data and communications in the hologram space
Proto holoportation in action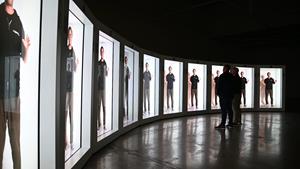 Las Vegas, NV, Jan. 05, 2023 (GLOBE NEWSWIRE) — Proto Inc. announced at CES today that it has achieved SOC 2 Type 1 compliance in accordance with American Institute of Certified Public Accountants (AICPA) standards for SOC for Service Organizations, also known as SSAE 18. Achieving this standard with an unqualified opinion serves as third-party industry validation that Proto Inc. provides enterprise-level security for customers' data and communications on the Proto platform. No other companies in the hologram space have achieved this level of security and care for their partners and customers. 
Proto is the original, patented hologram communications platform that is connecting people all over the world. The 7' tall Proto Epic and tabletop Proto M are being honored again at the CES 2023 Innovation Awards in the field of Digital Health, and are already in use globally, including by many Fortune 500 companies, in fields such as finance and health where security is crucial. 
"Proto is being used daily around over the world for communications of all kinds, so it's hugely important that our partners and customers know their data — their holograms and the information it conveys — is completely secure," said David Nussbaum, Inventor and CEO of Proto Inc. "I'm so proud of our entire team — we really have the best engineers on the planet and we are moving full speed toward making hologram communications and holoportation ubiquitous in modern life."
Watch a short video on the Proto Epic and Proto M
Proto takes its responsibility to provide secure transmissions seriously whether it be in its work with companies in the finance sector such as PwC and Schroders; the telecoms industry like AT&T, BT, Verizon, T-Mobile and Virgin Media 02; or the growing list of health companies and medical schools incorporating Proto in their programs.  
Edward Ginis, CTO & Co-Founder of Proto Inc. said, "We are thrilled to assure our customers that Proto devices meet the highest security, continuity, and privacy standards in the industry and are committed to continuing to ensure that all our customers feel their most sensitive content is safe with Proto."
To see the Proto Epic and Proto M in action at CES contact: [email protected].
Learn more about Proto at ProtoHologram.com Follow Proto on Twitter, Instagram, YouTube.
About Proto Inc.
Proto is the global creator, and leading provider, of the award winning and patented Proto OS & holographic communications platform. With hundreds of Proto units permanently deployed globally and with a growing live events, production, and rental division, Proto is beaming people, brands and digital assets worldwide. Proto has become the fastest growing communications & marketing solution in retail, hospitality, entertainment, healthcare, education, financial services, tech and the arts. Proto is a VC and mega-celebrity backed technology company based in Los Angeles with satellite showrooms and distributors in New York, San Francisco, Las Vegas, Nashville, Toronto, London, Paris, Taipei, Milan, Jakarta, Brisbane and Seoul. More info at ProtoHologram.com
CONTACT: [email protected]




[ad_2]

Source link
Related posts